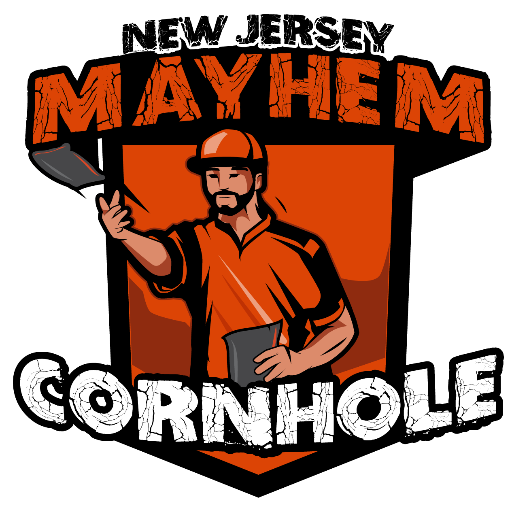 Mayhem Cornhole based out of Manchester New Jersey
NEW JERSEY'S BIGGEST CORNHOLE LEAGUE
Mayhem Cornhole was started as way to help support our girls' softball organization but it has quickly grown into much more. We are 3 brothers that love the game and wanted an opportunity to play more. Now we have our weekly league but we also host cornhole tournaments and fundraising events for local organizations and businesses. If you are interested in learning more about us hosting an event for you, please contact us.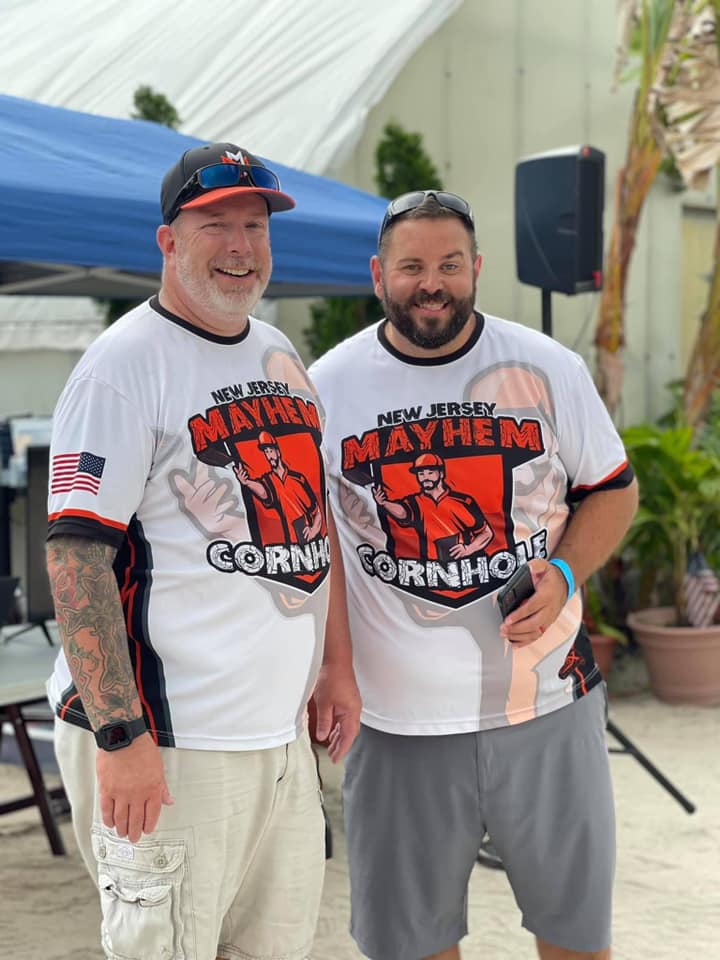 Great People. Great Cornhole.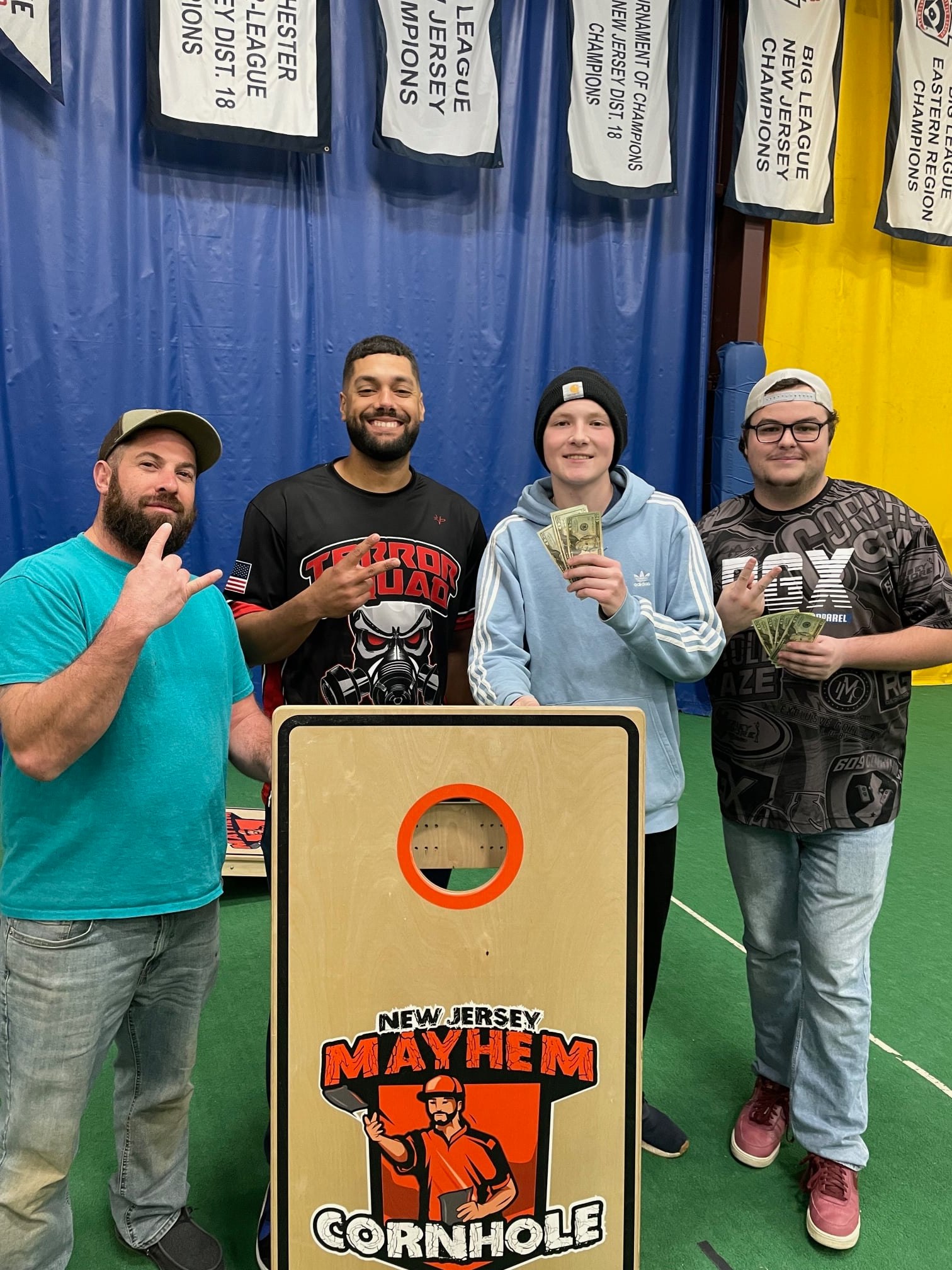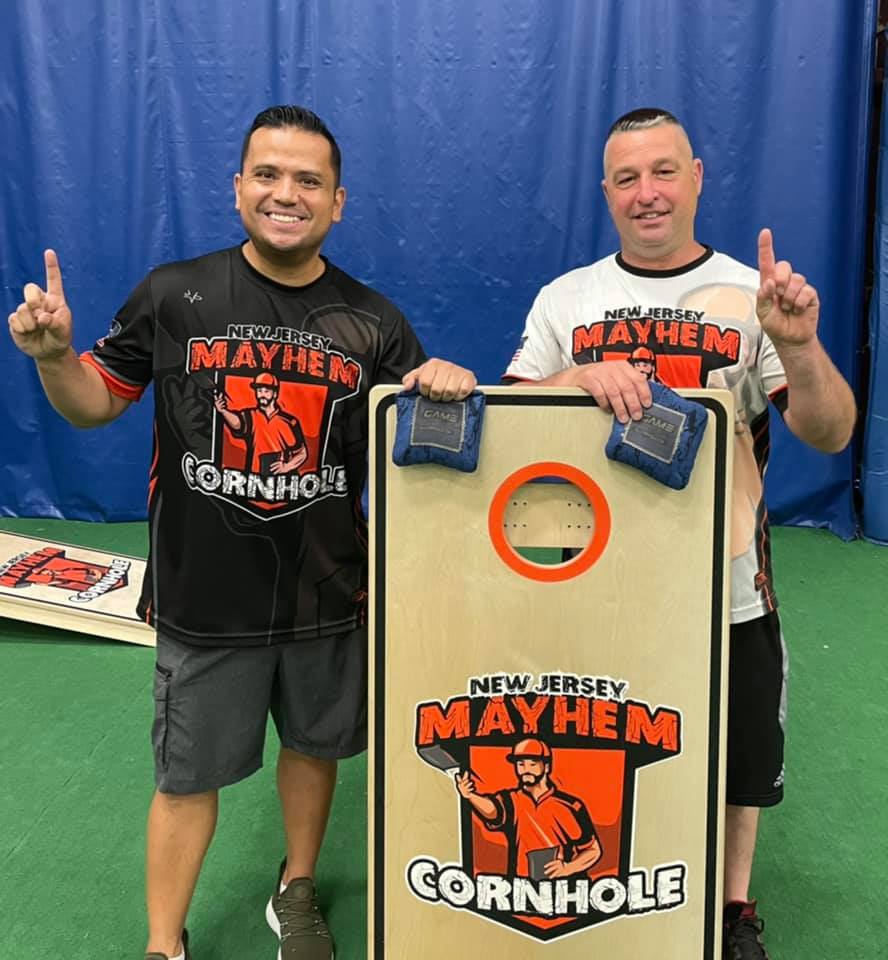 A league that is for everyone.
QUARTERLY
LEAGUE NIGHTS
Tournaments & FUNDRAISER Events
Great People. Great Cornhole.
NEW JERSEY'S BIGGEST CORNHOLE LEAGUE
With over 60 teams and more than 150 players, we are the Largest Cornhole League in New Jersey. We offer players of all skill levels an opportunity to play in one of the best locations for an exceptional value. Our league offers teams (from 2 to 4 members) a chance to play multiple games each week to earn points towards our final night Double Elimination Tournaments. So, if you are a new player or a seasoned PRO, come out and join Mayhem Cornhole League.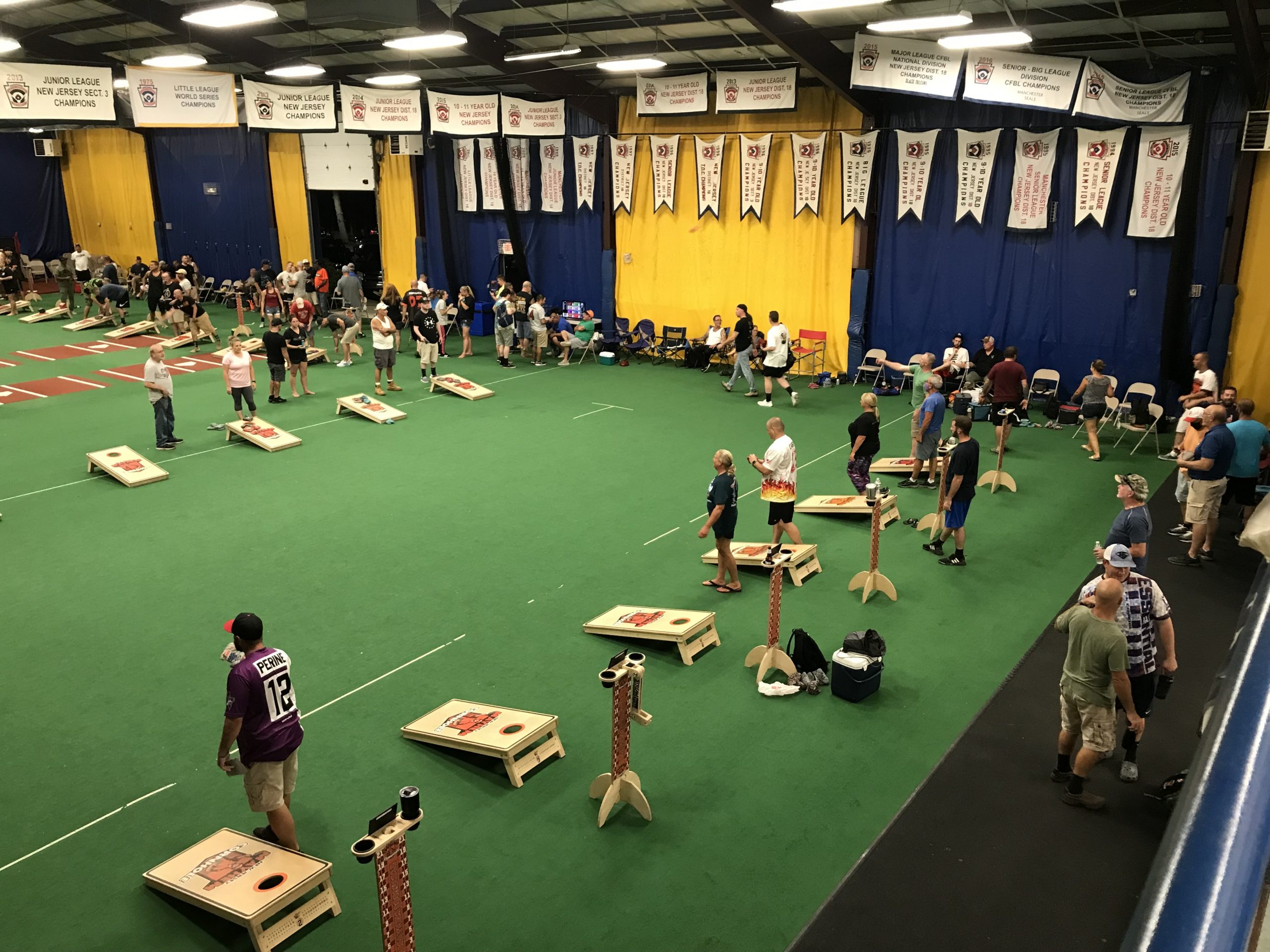 MAYHEM CORNHOLE IS FOR EVERYONE
THE MOST POPULAR GAME
AND LEAGUE IN NEW JERSEY
FOR ALL LEVELS
This level of player is in the beginning stages of cornhole and learning the game. 
This level of player is developing a consistent throwing motion that can be repeated. This player has a feel for the distance needed to toss the bag but is erratic in getting the bag to consistently hit and stay on the board. 
This player has a basic understanding of game strategy but has not yet mastered all the different types of throws to excel and compete at the highest level. This player has developed consistency when tossing the bag and understands what it takes to slide the bag and airmail the bag.
This player fully understands game strategy and mostly likely plays on a regular basis. This player can and wants to compete against anyone and can execute sliding the bag and airmailing the bag as needed.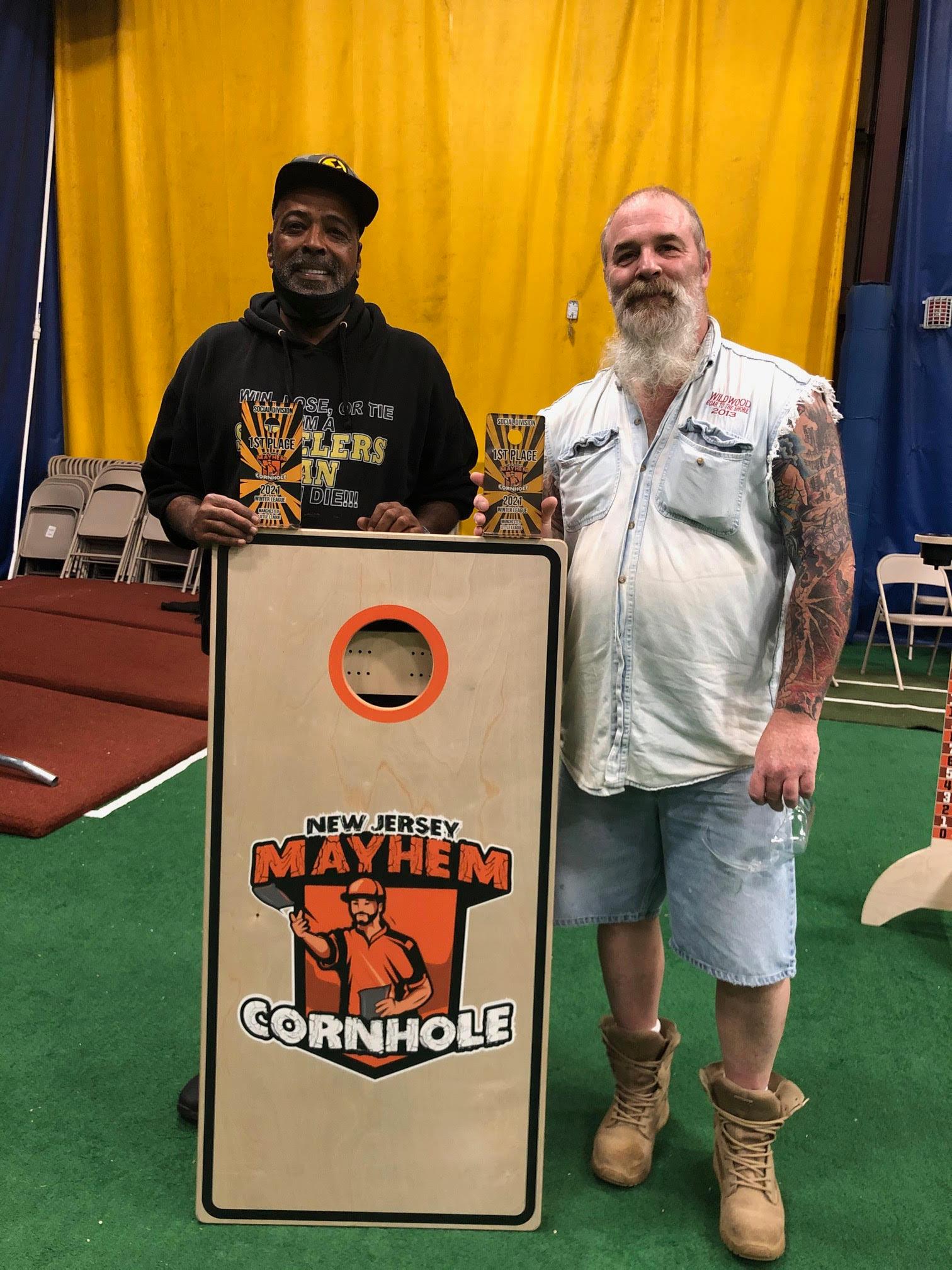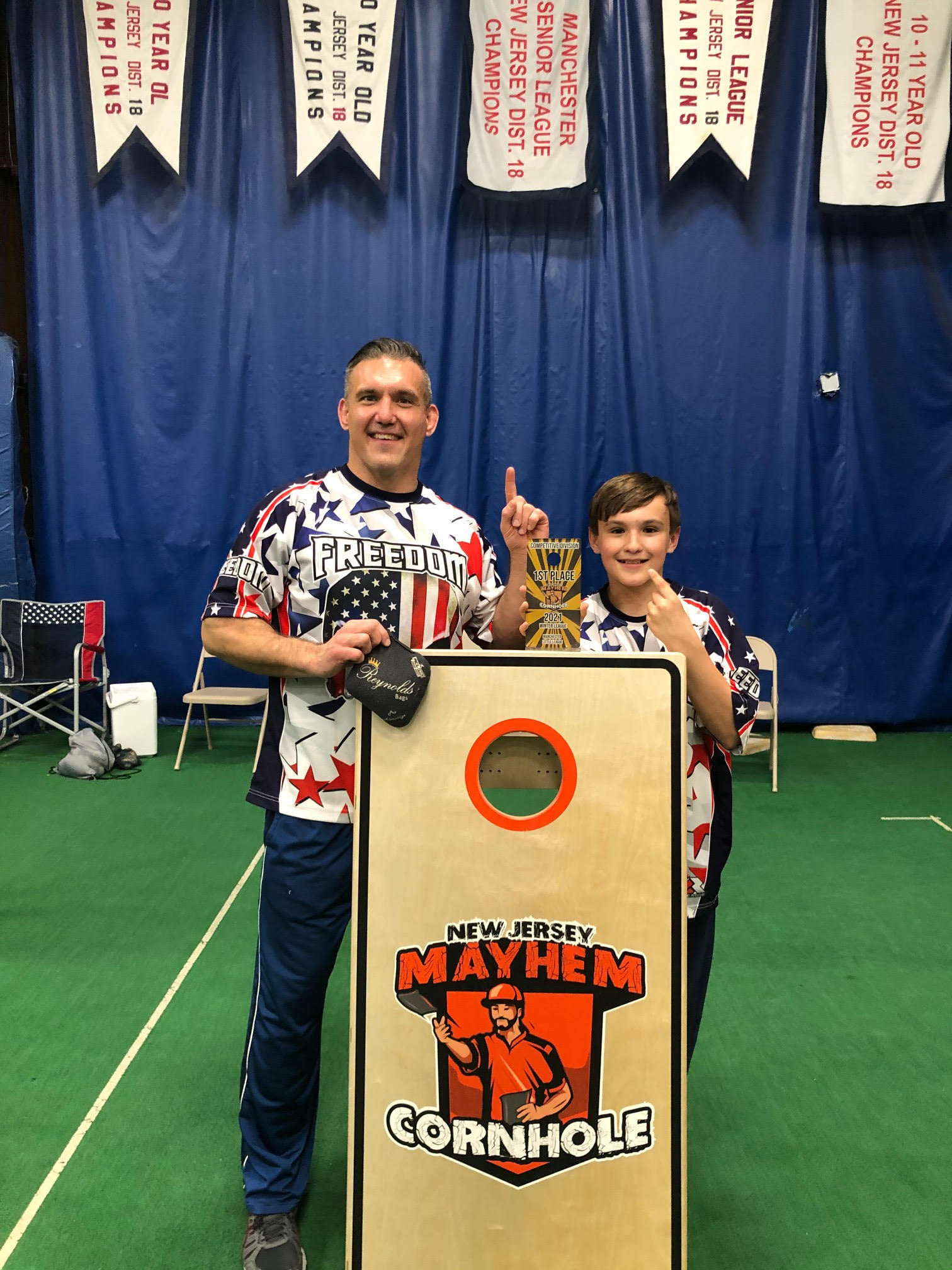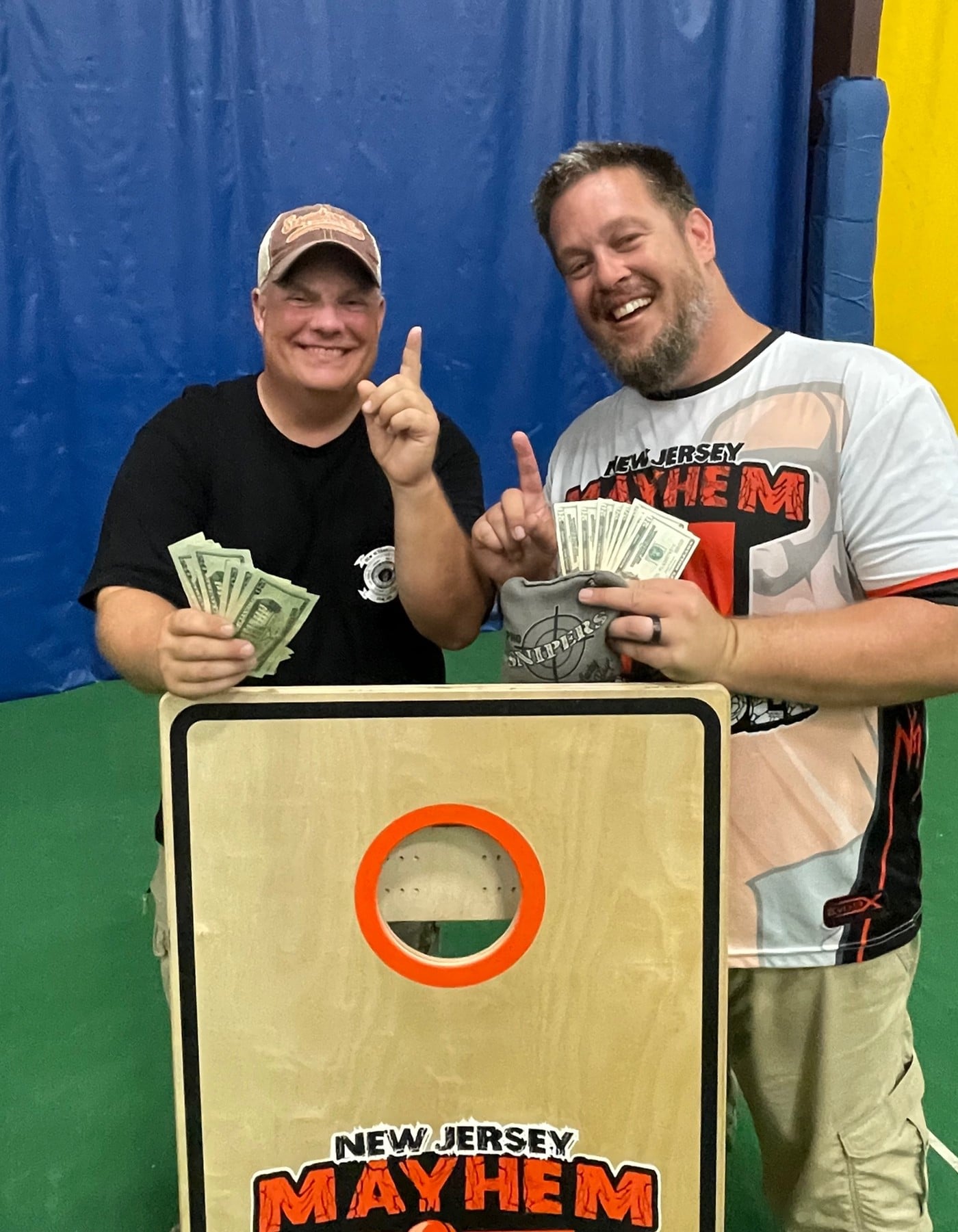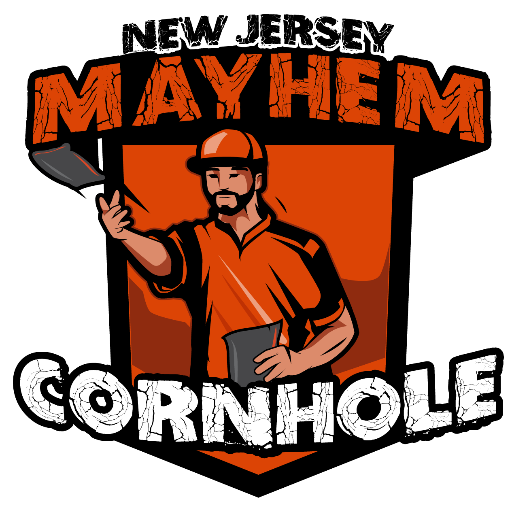 league news
Mayhem Cornhole 2022 SUMMER league
Who:     Open to anybody 21+ over 
What:   A 10 Week CORNHOLE League with Multiple Divisions, so teams of all skill levels are welcome! This is a BYOP (Bring Your Own Partner) League and Teams can have up to 4 members. 
When:  Starts Wednesday, July 6th, 2022, then every Wednesday for 10 weeks,  and ends with multiple Double-Elimination Tournament on September 14th. 
Where:  NEW LOCATATION –  Berkeley Little League – VCC Building – 43 Moorage Ave, Bayville, NJ 08721 
How Much:  $240 per Team! MUST Pre-Register, payment is due July 6th. 
Playing – NEW FORMAT :  2 Divisions with Promotion and Relegation for the regular season, A – Advanced/Competitive and B – Intermediate/Social. Teams will ONLY play the other teams in their division. Every 2 WEEKS the TOP 2 teams from B will move up to A and the BOTTOM 2 teams from A will move down to B. Teams will play 8 games per night and we will use TOTAL points to seed all teams into 3 or 4 divisions for the final Double-Elimination Tournaments. We will be using ScoreHolio ScoreMagic!
Prizes:  TOP teams in each division will get CASH payout and Trophies! (based on the number of teams). 
If you have any questions please fill out the information below and a Mayhem Cornhole team member will be in touch with you shortly.
Or you can email us: mayhemcornhole@gmail.com